Suit and Jacket Making Supplies
Fusible Interlining

Medium Weigh:
We carry in Charcoal and White in all of the listed styles/sides:

– By the yard 60″ wide
– 1 1/4″ wide rolls 125y per roll
– 1 1/2″ wide rolls 100y per roll
– 2″ wide rolls 100y per roll

Heavy Weigh (Stiff):
We carry in white by the yard 60″ wide


Non Fusible Interfacing:
We carry a white medium weight interlining by the yard 60″ wide to add a thicker/ stiffer lining to projects
 suitable for various kinds of men and women's wear and caps
Jersey Interlining:
We carry a white tricot jersey interlining in 60″ wide by the yard.
It is used to give flexibility to lycra or flexible fabrics, we may call it as 'stretch interlining'.


Welf Interlining (Suit Shaping):
We carry this suit shaping in Black 60″ wide by the yard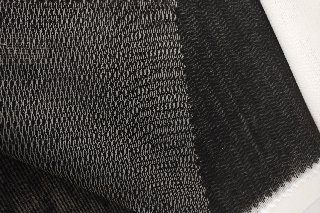 Stitch Witchery (Web Adhesive):
We carry stitch witchery by the yard in White 60″ wide
This is a fusible bonding web that permanently bonds two layers of fabric together with the heat of an iron. 
Needle Punch ( Lamb's Wool):
We carry Lamb's Wool in white by the yard 60″ wide
Needle punching is a nonwoven process by which the fibers are mechanically entangled to produce a nonwoven fabric by repeated penetration of barbed needles through a preformed dry fibrous web. … As a result, the fibres are mechanically interlocked, thereby providing the mechanical strength.


Polyester Horsehair Braid:
We carry horse hair braid in 1/2″ and 1 1/2″ white 50 yards per roll also sell by the yard.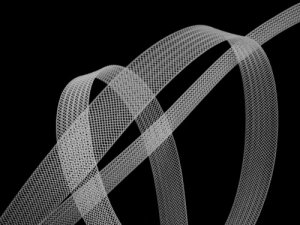 Sleeve Head Insert:
Natural Color 2 -9/16″ Bias Finish 1 -3/4″ OSF 1″ insert Sleeve Head Strip sold by the yard.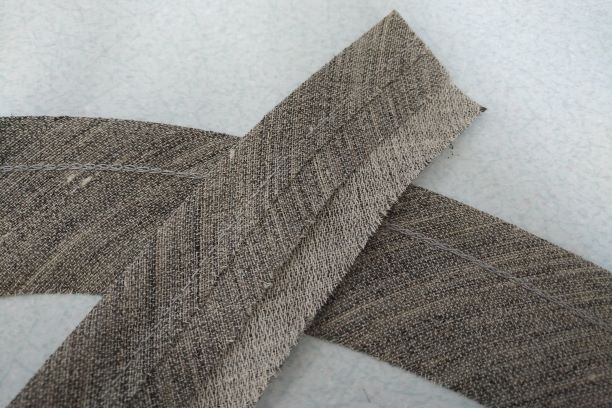 Janker Notebook
A step-by-step photo tutorial on tailoring a men's dress jacket